The only diaper bag you'll ever need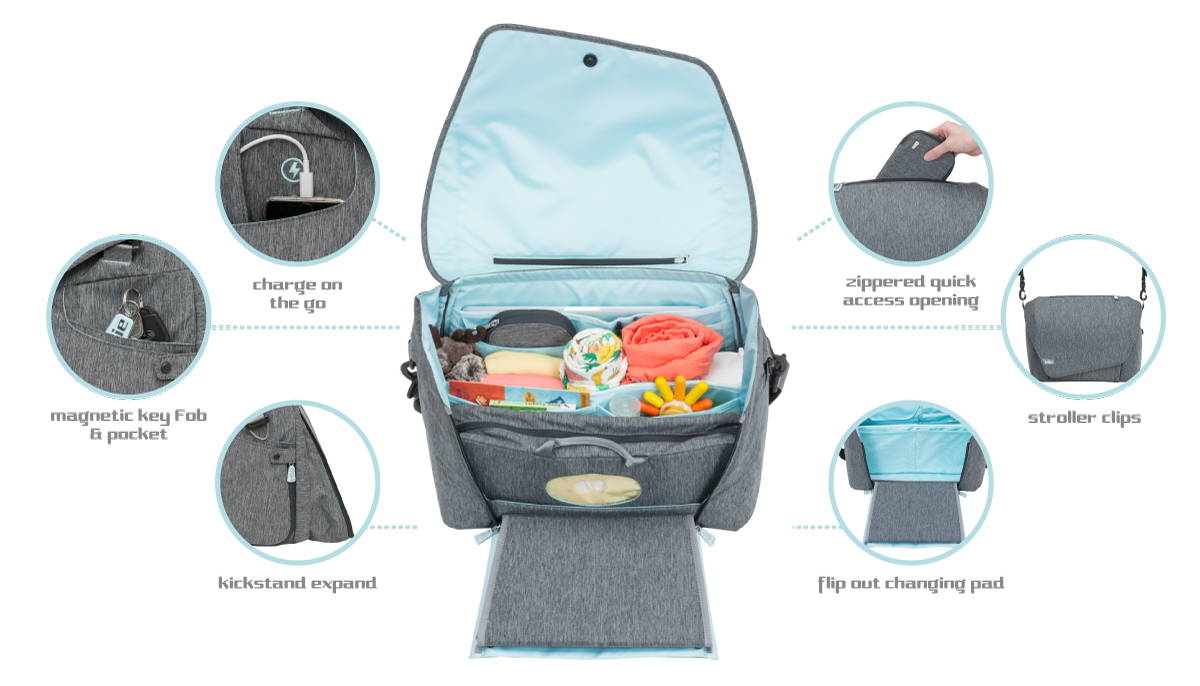 This is the diaper bag you never knew you needed… because, well… you've never seen anything like it. Your outings with baby are about to get loads easier, more organized, and way more fun! If you have ever looked at your diaper bag and wished it was just a little different, Hie is for you. Hie is your fully loaded, everything-has-a-purpose, makes-your-life-easier diaper bag. We've thought of everything from how you carry your bag, to how you change your baby, to what to do when your cell phone dies. Hie is destined to become your new BFF!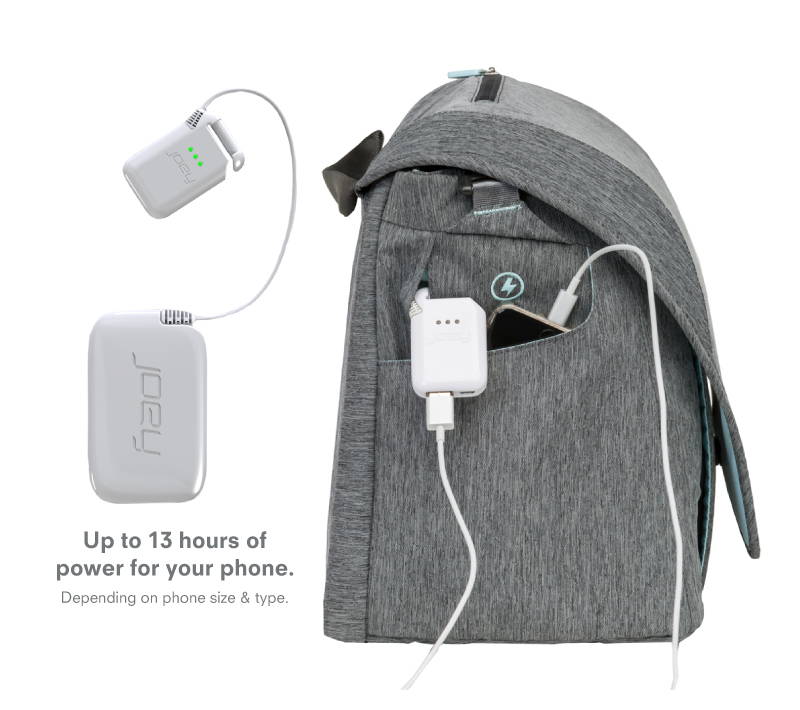 Tired of being out for a day of fun with your family and missing out on taking great photos and videos because your phone died before lunch? Problem solved. Hie comes standard with a rechargeable, built-in charging station pocket for your phone (fits any size phone)! 



Customizable to be used from newborn to toddler, the Hie Changing Pod is perfect for quick, on-the-go diaper changes. It comes with its own foldable, waterproof changing mat and zippered main compartment that holds the perfect number of diapers. Handy stroller straps and a front-access slot especially for baby wipes make this the perfect companion for quick outings with baby!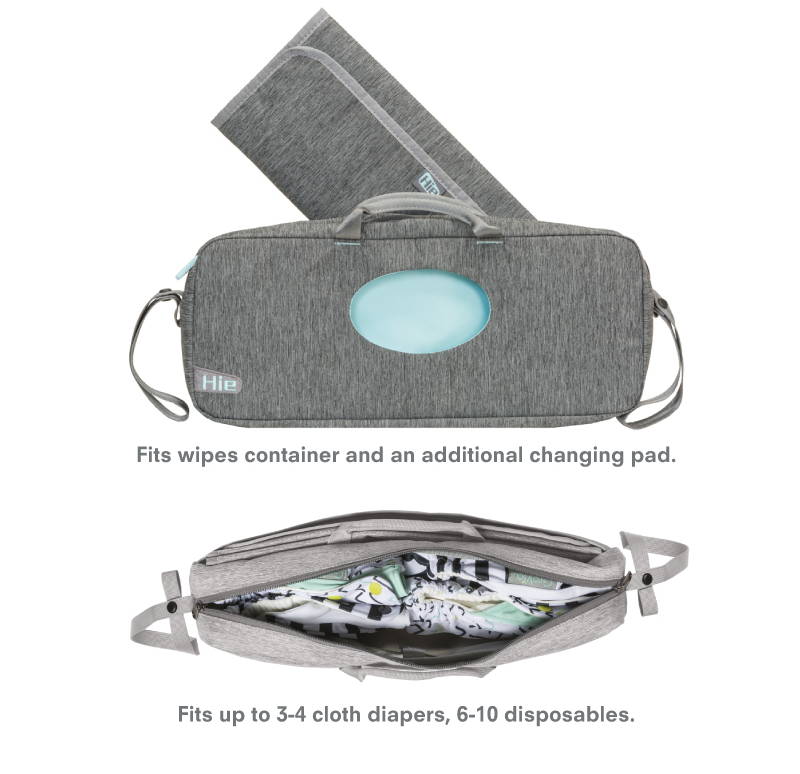 Extra pockets are just a place to lose things. That's why we've included only thoughtfully placed pockets that serve a specific purpose and allow you to easily access your most important items:


Keys pocket with built-in magnet to keep keys safe and in place using the Hie Magnetic Key Fob
Handy phone pocket with charging station
No-tip drink pocket, perfect for a water bottle or sippy cup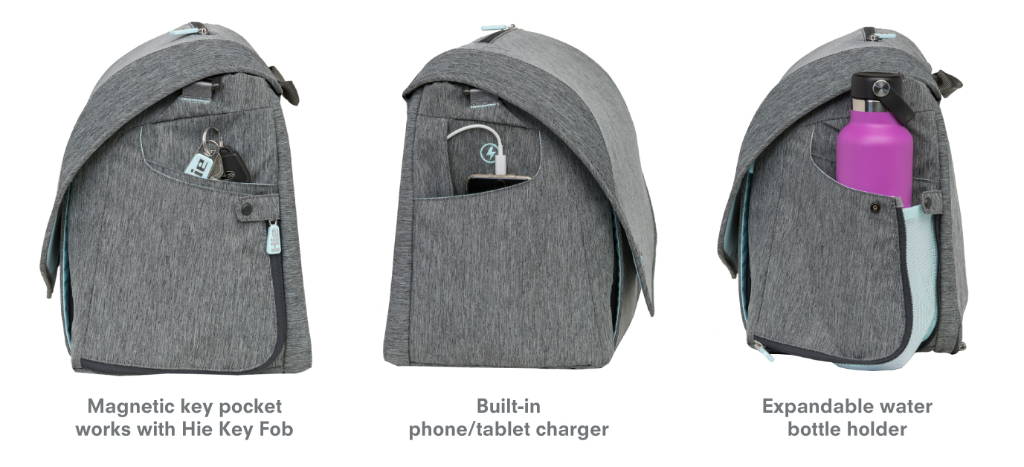 The Hie Diaper Bag starts as the perfect moderately sized diaper bag and expands if you're taking a trip and need more room. Simply unzip the built-in expansion feature at the back of the bag to add a whopping 5.5L of volume!
Hie may be worn multiple ways to fit any occasion. Choose between the detachable shoulder strap, cross-body carry, or stowable backpack straps for the comfiest, most convenient carry every time.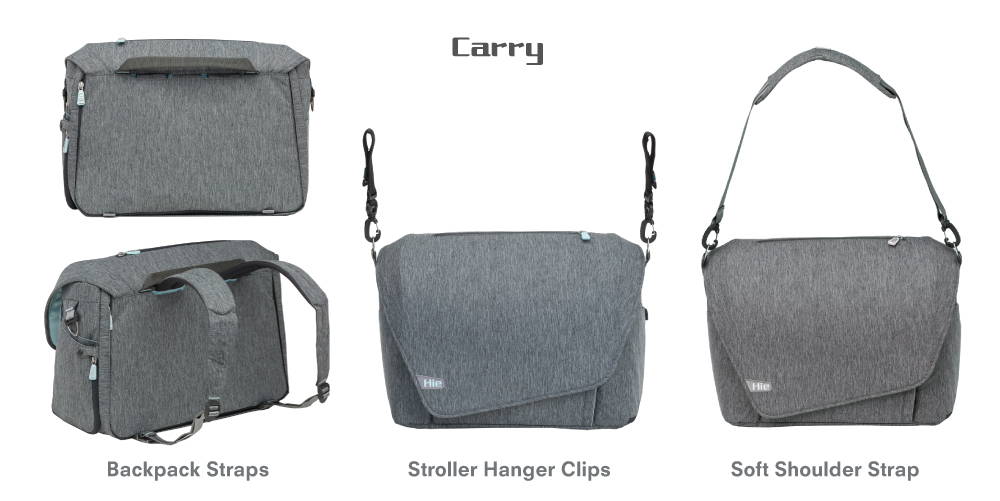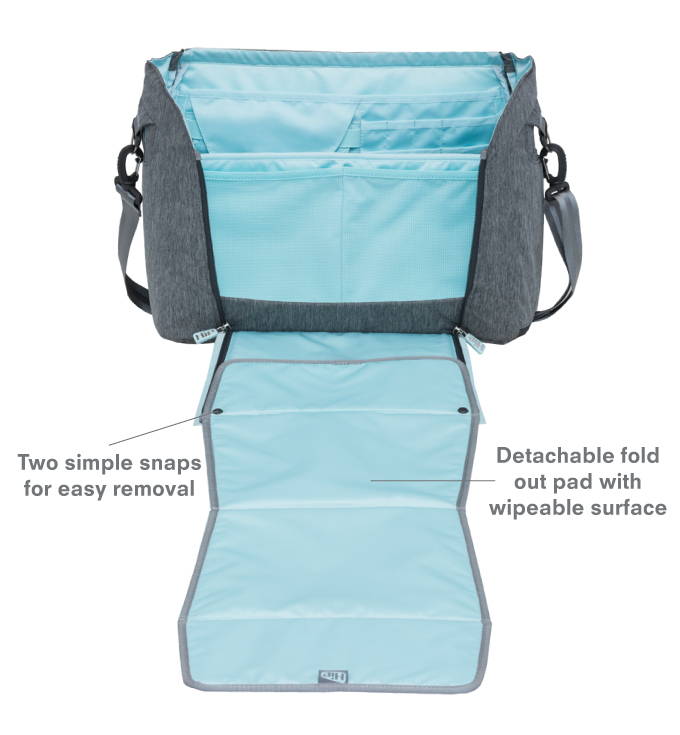 The detachable fold-out pad is the ultimate in convenience. It flips down for easy access and quick diaper changes and has a wipeable surface. This is a convenience feature that most diaper bags surprisingly do not have.
Removes with two easy snaps for cleaning.
Folds up with one simple motion and zips directly into the bag.
Diaper wipes are easily accessible to help make diaper changing simple.